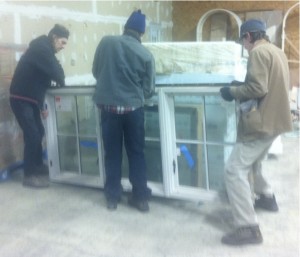 Counted my lucky stars this winter, and winter was one of them. The winter break allowed me to slowly accumulate materials at fantastic prices, get estimates on all material amounts and anticipated costs, and finalize The Oneida's details. Having the final picture in mind has allowed me to backtrack and make tiny adjustments to set Michelle and I up for success.
Winter, Thank You
I was one of the few Syracuse residents not anticipating the end of winter.  Although excited to build, I loved the time to read through countless blogs, edit our plans, find awesome deals and salvaged materials on online, and secure funds for the build. I actually sold my car this winter for this project. I'm going all into this tiny house and simple living thang. I want to be personally off fossil fuels within the next two years. Getting Michelle off fossil fuels may be a different story! Wish me luck!
Salvaged Materials
Every salvaged material we find utilizes and converts a potential waste stream. When we find these materials, it reflects permaculture's "there is no such thing as waste" principle. According to the World Watch Paper 124, "The average American house consumes about three quarters of an acre of forest and produces about seven tons of construction waste." The amount of pounds of construction waste after a typical American house build is the entire amount of pounds used for a tiny house construction build! We actually scored some of that "waste" from a beyond huge American home.
If you have the option of delaying for a season to really hash out your design and slowly obtain materials, I highly recommend it. As an added benefit, you can become addicted to craigslist's Materials page.  Shout outs to PJ, Pa, and my brother Collin for helping us get random materials throughout the season. I hope other tiny house builders also find what my mom calls–"deals of the century."
"Deal of the Century" One: Mansion Leftovers
Michelle goes to school for Sustainable Construction Management at the State University of New York College of Environmental Science and Forestry, and she's making some connections. One of those connections was her builder friend's friend who had materials left over from a mansion build. To associate with a gigantic mansion built for two people feels dirty…but to exploit their waste feels extremely gratifying.
Simply stated, we scored around $9000 of materials for $600, which includes windows, foam insulation, and T&G interior pine siding. Some of these materials are high end; we would have never spent $6000 on six windows, but $200 for $6000 windows? Yeppers.
Windows: We secured triple glazed aluminum-clad wooden windows with brass hardware. There were five of them. These windows are top of the line, and they are heavy! I'm even a little worried if they might be too heavy. Maybe, I'll try to resell them to purchase our companion studio trailer lipitor 40 mg. Is that wrong?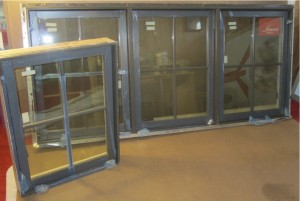 T&G Pine: Green painted and polyurethaned pine siding is now in our possession. If you count the coatings, we got around $1200 worth of "leftover" T&G pine siding for…wait for it…$450. Because they're two different types, I plan to plane one and paint the other, but we should have enough interior siding now for the tiny house!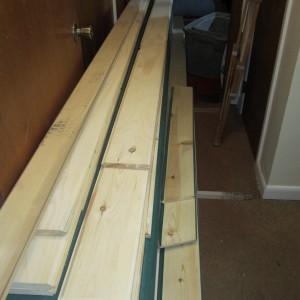 Insulation: Although we originally planned on getting sheep's wool insulation from Oregon Shepherd (would have been so cool!) at around $3000+ for the tiny house and studio, we instead have secured enough 4" foam for both our tiny buildings for…wait for it…$150.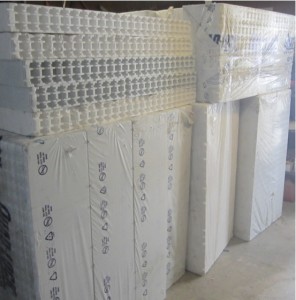 It's not ideal because the foam was originally intended for ICF (insulated concrete forms), so we'll have to use the table saw to cut it to 3.5 inches and cut off the weird ends.  We looked into rough cut lumber or furring strips for the added half of inch of insulation, but we were deterred by rough cut lumber's warping issues or having to add wood to all the hundreds of cut framing pieces. No, thanks.
The reins are ours,
Chris
Reflections, Hindsight, and Alterations
If we didn't have the winter holding us back, we would have never made the time to find such a deal.  Lesson learned: allocate time to accumulate.
Resources
Oregon Shepherd: Natural Wool Insulation — http://www.oregonshepherd.com/