Ideally, a wood cook stove should be your cooking range as discussed in The Winter=Heating Design Time. What's more efficient than a single unit that cooks as well as heats your house and hot water? Nada. So, why even bother with another post about cooking options? Well, well, well, what about cooking in the summer? Did you even think about how you're going to bake? What about other renewable energy source stoves?
Winter Wood Cooking, Summer Wood Cooking
We initially were planning on having an EcoZoom stove and the Kimberly stove in our tiny house. We thought we'd need the extra cooking space in the winter, but we decided that would be overkill exhaust piping, so we're planning to rig up some type of flat-plate to increase our cooking surface on the Kimberly. This may be a disadvantage of the Kimberly; The Little Cod has a place for two burners–something we're definitely going to need to replicate somehow on our stove. For summer options, we're still considering an EcoZoom to cook outside. They're still awesome and affordable units, and they run on twigs–I love things that run on twigs.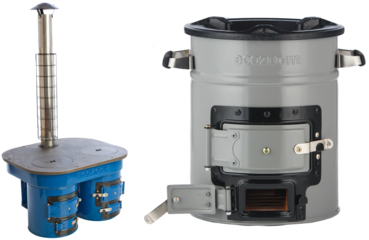 Baking Adapter
For wood cook stoves, The Baker's Salute Oven adapter seems to be a great option by Lehman's. It does need to be close to your stove or at least close enough to get over 250 degrees, so it might be tricky maintaining your stove's cooking surface with this unit. Also, you'll have to have the right size stove pipes for compatibility.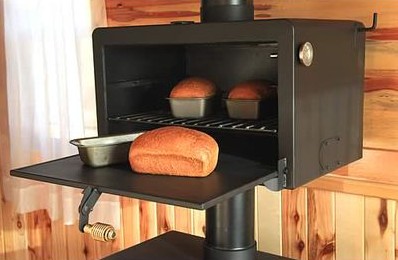 Sun Summer Baking and Cod Oven Dreams
We'd love to create and build a cob oven for our future farm homestead. Although this would cover our baking and pizza cooking needs, it's a down-the-road option. In the meantime, we're looking to use a Solar Oven.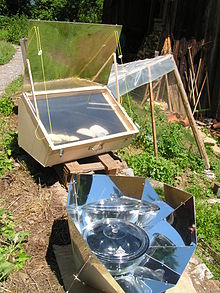 Heating for Alcoholics
Kai and Sheila from 2cycle2gether.com have found a wonderful alternative to a propane stove: The European Marine Air: Origo 6000 Oven with Stove. Being powered by a renewable source and having less toxic combustion gases makes this stove a sweet option. Visit Kai's very detailed writeup on the unit here.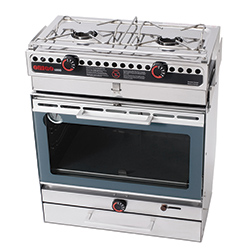 Resources: