Tiny House Financial Stranger Angel
While purchasing new windows at Home Depot, a man says, "How much you paying for those five windows?" "100 each." "Did you see the ad on craigslist on Teall Ave? Bet they got your size windows there." "I'll check it out." Although I spent $500 for the windows I needed to get, I took the guys advice…and found all five similar size windows for $100 total! Brought the depot ones back! $400 bucks saved that day. Thank you tiny house angel.
Window Bonanza
That stranger didn't just lead me to $400 worth of savings–he lead me to securing windows for the house and the companion studio! We actually may have too many windows now, haha. Crazy! With a projected window cost between $800-3800 dollars, we have paid a total of $266 for twelve windows and a skylight—that's $20.50 per window. We also have obtained our eleven windows for the companion studio at only $226–that's 20.50 per window as well. Mainly, the score entailed showcase windows—a thing for tiny house builders to seek out.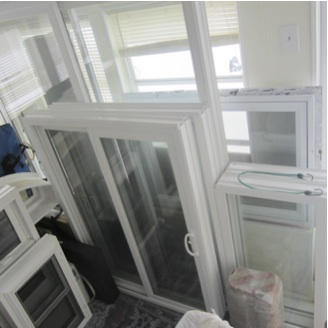 Although a stranger pushed me to check out the windows on Teall Ave, it was an ad on craigslist I glanced over. 80% of our windows and doors came from craigslist and the other 20% through Michelle's builder/part-time boss' network. Overall, the windows acquired ranged from $20-60 on craigslist after wheelin' and dealin' Extra resources.
Out of Business = Good Business
Leo A. Kline, a home improvement specialist since 1947, was going out of business, and it was good business for us. A kind man named Paul offered us a lot of deals for eighteen windows and a new sliding glass door (for the companion studio). Pa, my uncle and I went to pick up the windows and we also had to take down a display case as part of the deal with Paul. Scrapped the aluminum from the display case for $55, too. Four of the windows and the door are tempered glass, an added bonus. We paid around $16 per window. After consulting some tiny house sites, I found that a lot of people chose not to use tempered glass windows–Tiny Tack home included. Although it's a good idea, it depends on how much you plan to travel and it's too expensive for most tiny homebuilders, so it's not fretted about.
Less Awesome
I bought an aluminum clad tempered glass door from someone for $100. Like an idiot, I didn't inspect it well, and the wood was rotting at the bottom from the side I didn't look at! Time to learn how to deal with rotting wood…at least I'll have a winter project before the spring.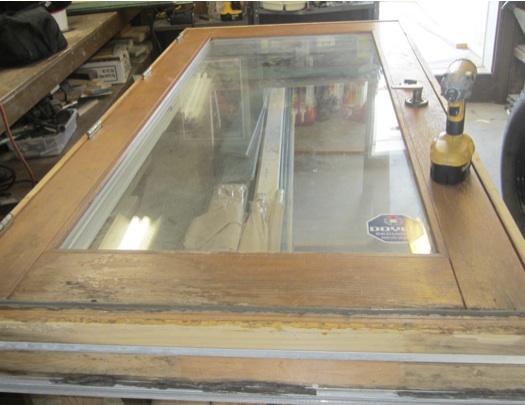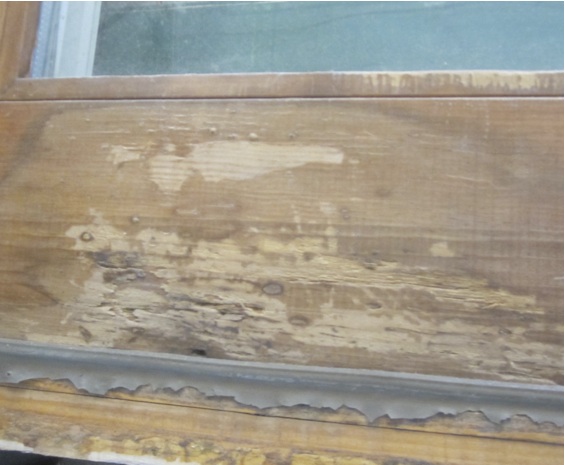 The reins are ours,
Chris